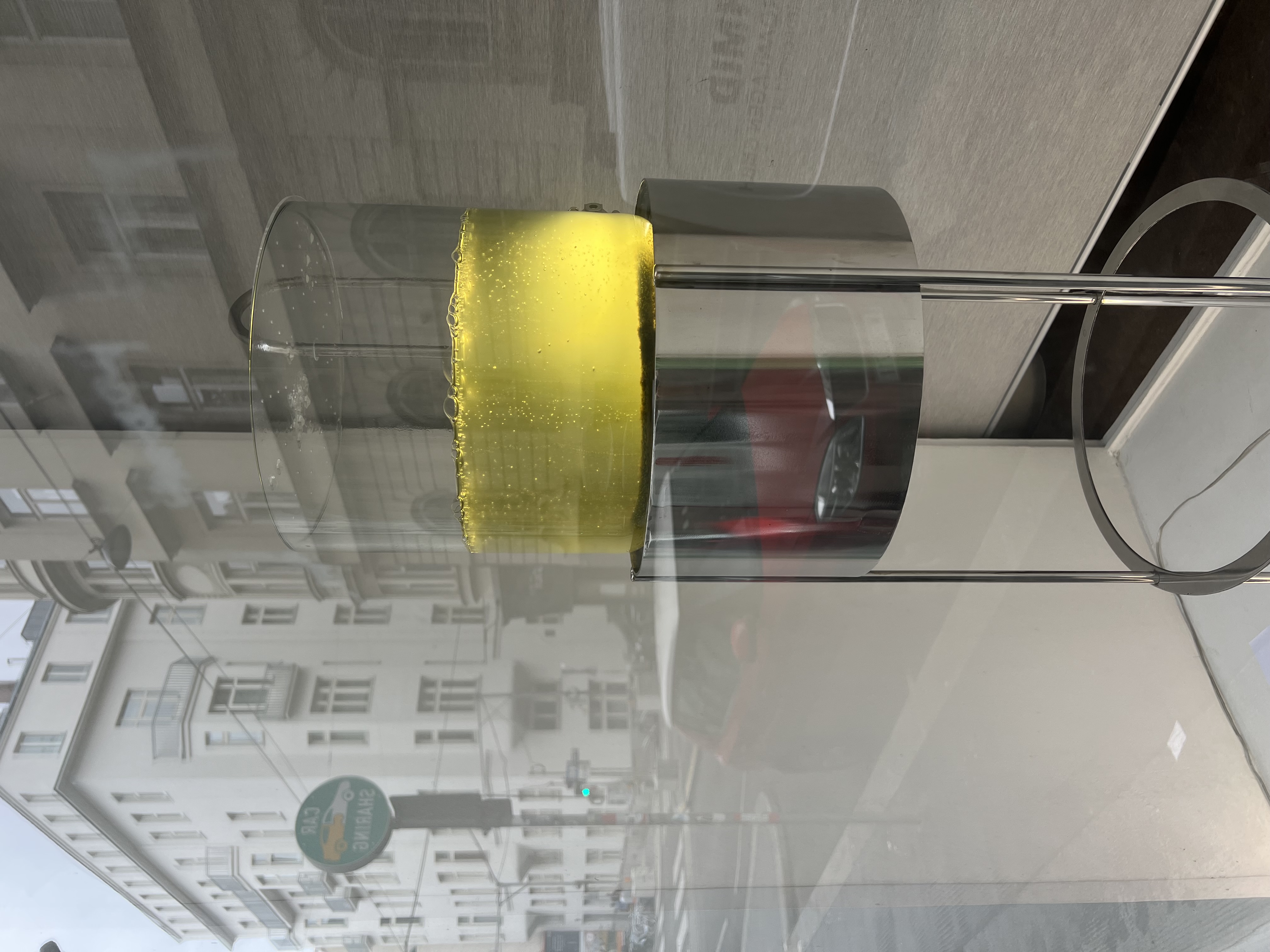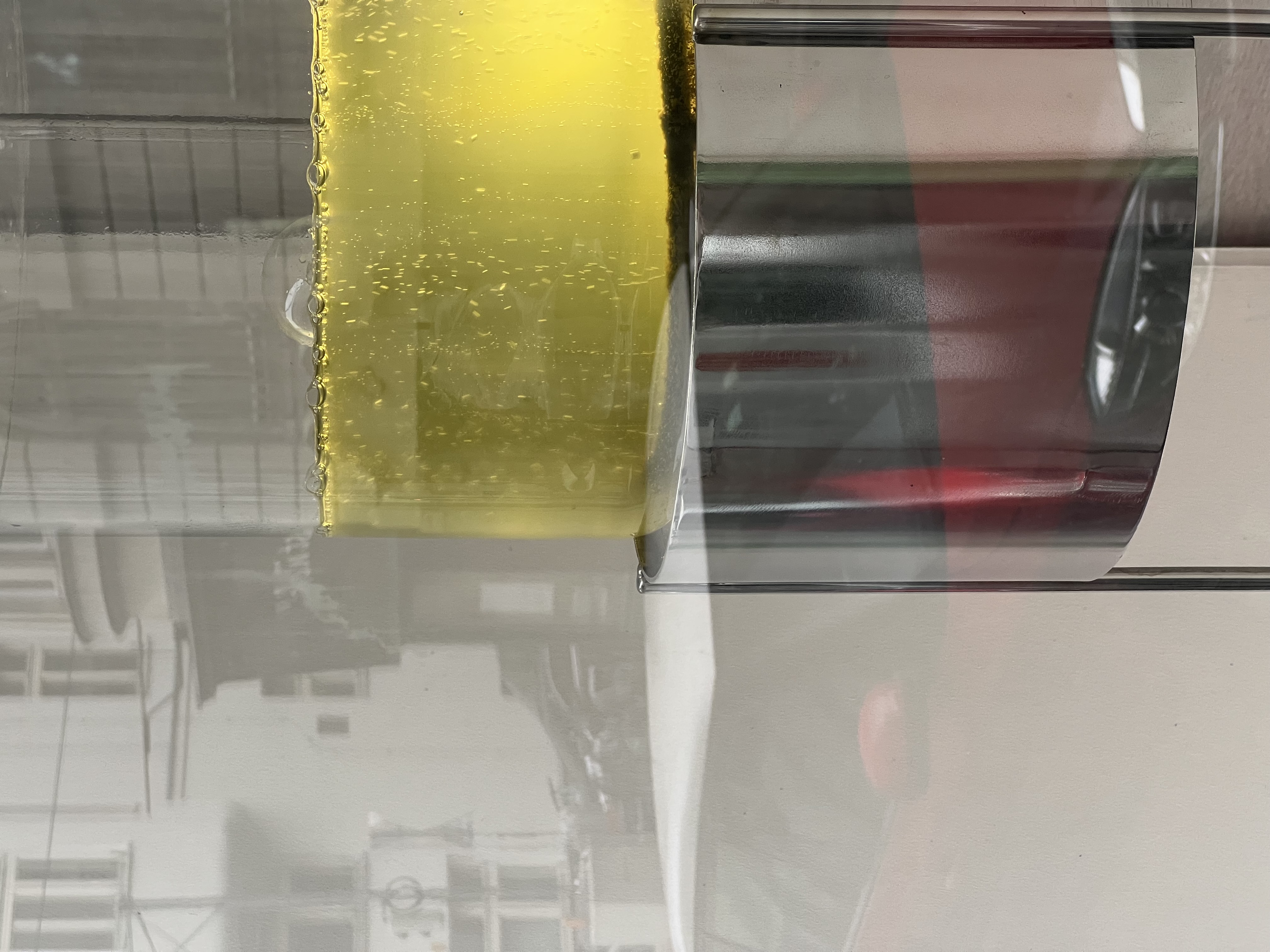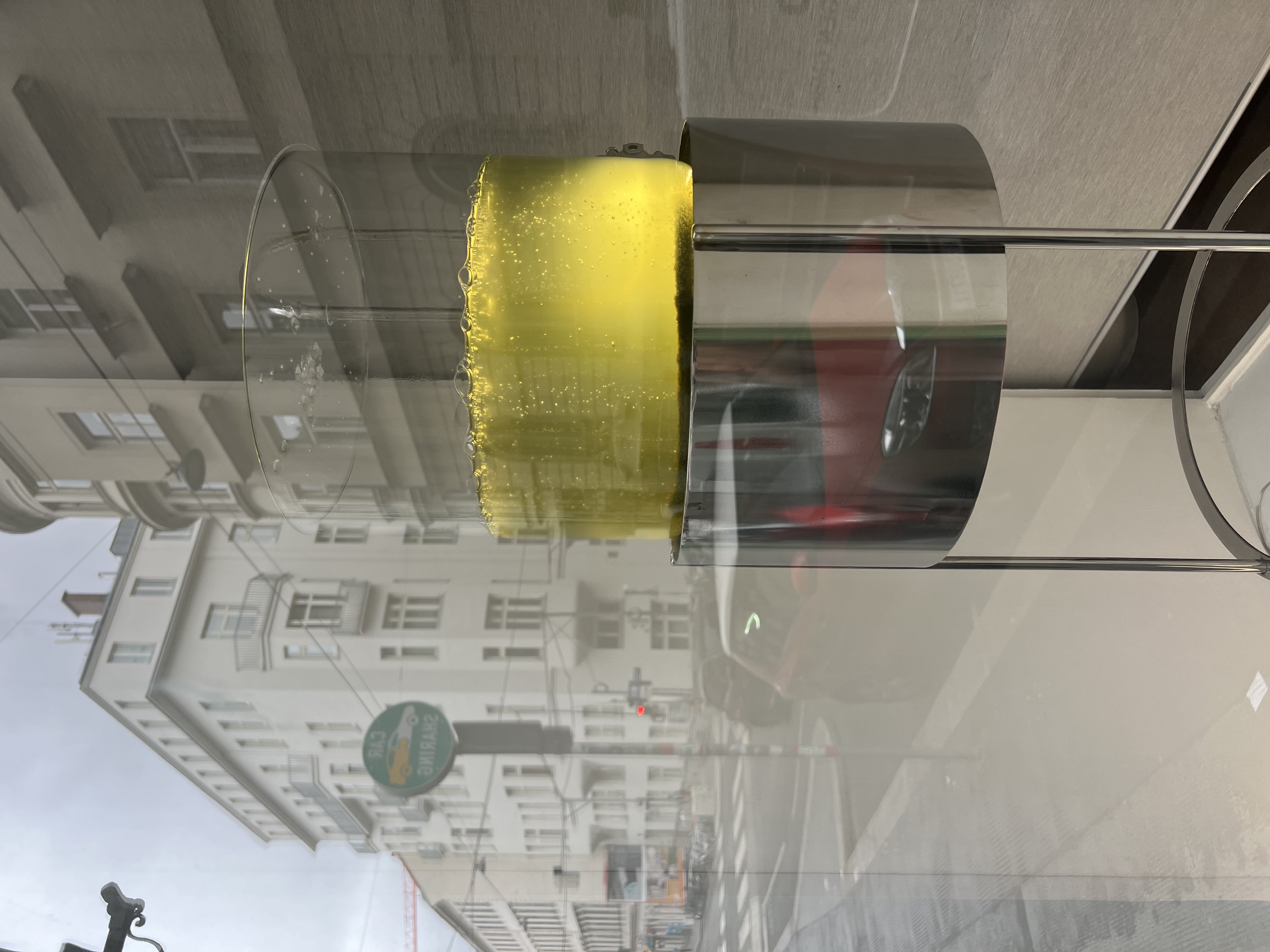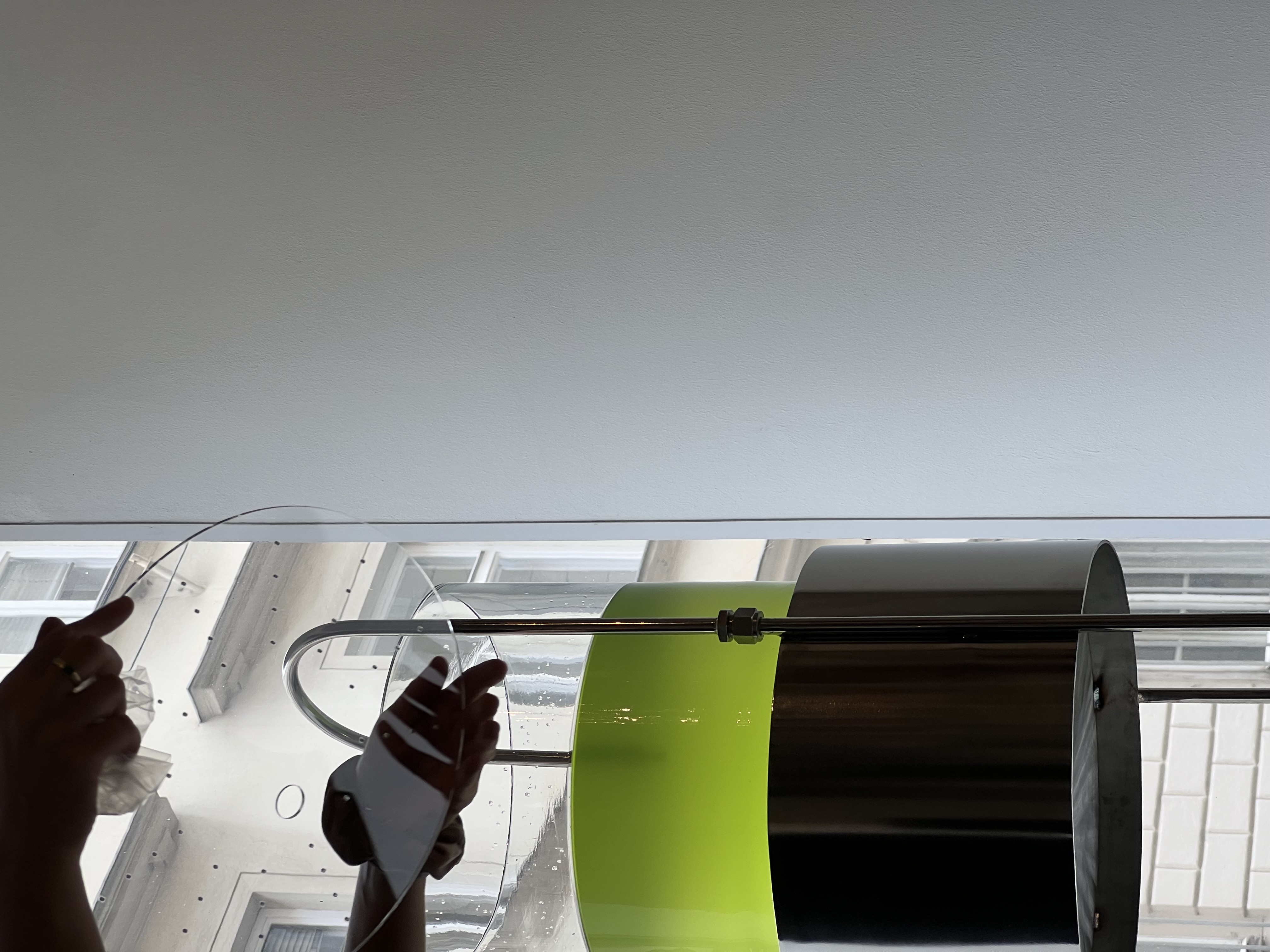 Cultivated environment | Dust Institute Vienna

Laboratory Glass, Stainless Steel Structure, Chlorella Vulgaris, Air Pumping System, Led Lights
400 × 400 × 1500 mm

Venue: Dusts Institute Vienna
Date: 17.8.-8.9.2022

Water, similar to air and sunlight, is a natural part of our climatic environment, but in architecture and urban planning, it is often viewed with either fear or fascination.

The value of water as an economic asset is increasing radically in times of climate change, leading political, social, and cultural actors to mobilize and create new perspectives to manage it as optimally as possible. With the loss of water from its natural habitat comes the loss of greenery and the excessive production of carbon dioxide in the air. One of the ways of change is to make the invisible visible, linking nature and technology and striving to create new ecosystems in which each element can function for the benefit of the other in the long term. Here, water acts as the primary medium for information exchange – water is the base element for microalgae cultivation, and photosynthetic activity occurs in the glass reservoir. While the medium thrives, its daily photosynthetic performance can equal one mature tree. The Cultivated environments are not a simulation of the natural habitat but a reflection on the collaborative potential of natural and artificial ecosystems to create unique formations within the urban landscape. Not looking back, yet admitting the need to explore scientific data and natural phenomena further, moving forward together.

Partners: UMPRUM, University of St. Cyril and Methodius in Trnava - Faculty of Natural Sciences, LT Industry

The project was supported thanks to Ministry of Education, Youth and Sports and the European Commission.